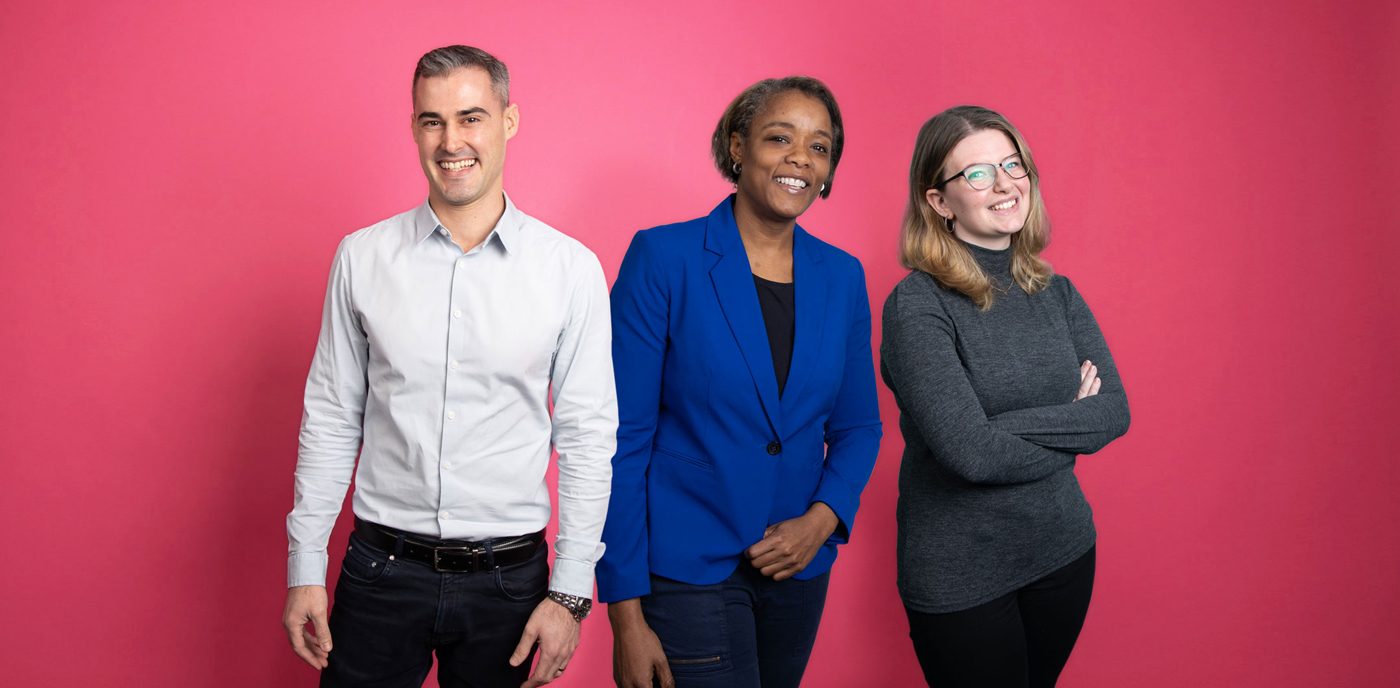 Next time you turn on your television to watch the news, download your favourite episode on your set-top box or stream that must-see programme to your iPhone, ask yourself: how does that content reach my device?
That is what we do. We are the ones behind the scenes. We work 24/7 on behalf of big-brand TV channels and help deliver their content to your favourite device, through satellite, broadcast, internet and apps.
What we do
We help television channels deliver content to their audience.
We combine the latest technology with the smartest people. We prepare, manage and deliver content through broadcast, satellite, OTT and social platforms for TV channels and content owners.
Our ethos
Smart people, training and a bit of love.
We recruit smart individuals, give them the best training and look after them. They become the heroes of our business by looking after our customers with passion, dedication and integrity.
Who we are
A key service provider in the broadcast and television sector.
We keep channels on air 24/7. We are a tech company with an abundance of technology and lots of bright techies who love broadcast and television.
What we stand for
Integrity, reliability and flexibility.
Our relationships with customers and suppliers are front and centre of everything we do. This is because the rapport and connection we develop with them are built for the long term.
Where we have come from
A long legacy of working with major brands in our industry.
We are highly experienced in the broadcast arena, working with major and niche television channels and content owners. We solve problems through technology and creativity.
Our expertise
A solid business foundation and entrepreneurial spirit.
Our know-how is supported by decades of experience. Our business has been under the same ownership since inception, and we know we are only successful if our customers succeed.